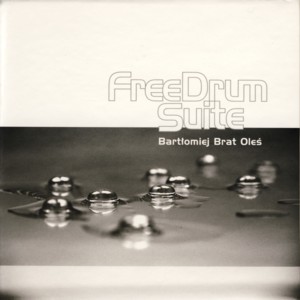 BARTLOMIEJ OLES ~ FREEDRUM SUITE
NOT TWO 754 ~ POLAND ~ New Age, Relaxation & Meditation
Recorded: 2004
Released: 2004
---
This is a solo drums album by Polish Jazz drummer / composer Bartlomiej Oles

Find albums by this artist

recorded using a plethora of percussion and other instruments. It presents an extended twelve-part suite, which gave the album its title and two more original compositions, all by Oles.

Bartlomiej Oles is familiar to Polish Jazz followers as the other half of the Oles Brothers

Find albums by this artist

team, which includes bassist / composer Marcin Oles

Find albums by this artist

. At the time this album was recorded, Marcin Oles released his solo bass album called "Ornette On Bass

Find albums with this title

", which could be seen as a companion to this album in the collective Oles Brother discography.

Drum solo albums are a rarity, which of course makes perfect sense, as the limitation of percussive instruments to create melody and harmony mostly confine their presence to being a part of the rhythm section. But evidently some drummers are able to overcome the limitations and utilize the drums as a solo instrument able to create a diverse and surprisingly vital palette of sounds and Bartlomiej Oles is certainly one of those few.

The music on this album should not be vied in the Jazz context, but rather more as contemplative / ambient music, which could be used as a background for meditation and solemn contemplation. When accepted as such, it presents a beautiful sonic soundscape, which is aesthetic and emotionally relaxing.

This album is certainly not oriented towards a wide range of music listeners and is mostly suitable for open-minded and adventurous listeners who like Far Eastern World Music inspirations and meditative music. Very interesting!
---