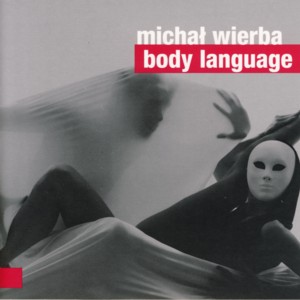 MICHAL WIERBA ~ BODY LANGUAGE
FOR TUNE 0116 (Barcode: 5906395808168) ~ POLAND ~ Smooth Jazz
Recorded: 2015
Released: 2016
---
This is the second album as a leader by Polish Jazz pianist / composer Michal Wierba

Find albums by this artist

, recorded live at the Polish Radio in a quintet setting with saxophonist Maciej Sikala

Find albums by this artist

, bassist Jakub Dworak

Find albums by this artist

, drummer Arek Skolik

Find albums by this artist

and percussionist Bogusz Wekka

Find albums by this artist

. The album presents nine compositions, five of which are originals by Wierba, one is a traditional tune and three are standards (sort of).

As usual with Wierba´s recordings, the music is definitely on the lighter side of Jazz, somewhere between mainstream Jazz and entertainment. His original compositions are well crafted, but do not represent a coherent stylistic consistency as of yet. This of course might be remedied in the future.

The album is, however, excellently executed by all the participants, who are of course seasoned musicians with years of experience and numerous earlier recordings. Wierba is very skilled technically and plays with self confidence and vigor. Sikala is right on the money every time he takes a solo. The rhythm section provides amicable support and carries the music safely and steadfastly, albeit predictably forward. Personally I´m not a great fan of percussion, unless used in music where it organically belongs, so the percussion parts on this album add little to its value.

Overall this is a very nice light Jazz album for listeners not necessarily associated with Jazz per se, but displaying some fondness of Jazzy oriented material that does not get to complicated. Definitely well played and entertaining, it might find many sympathetic ears.
---