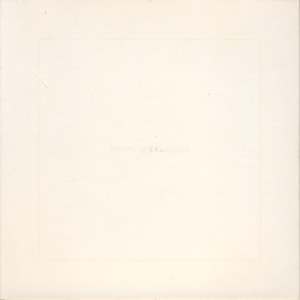 GRUPA W SKLADZIE ~ GRUPA W SKLADZIE
TRZECIA FALA 002 ~ POLAND ~ Jazz
Recorded: 1972
- 2012
Released: 2013
---
This is the second installment in a new series of archival releases / reissues, initiated and piloted by Lukasz Strzelczyk

Find albums by this artist

under the Trzecia Fala

Find albums on this label

moniker. The purpose of this series is to expose, showcase and most importantly document for posterity the early Polish Avant-Garde music movement, which rests almost completely buried by the tides of time, mostly forgotten and criminally neglected. The fact that this music was created at all is a miracle, considering the circumstances surrounding its birth. The Socialist Regime was naturally quite suspicious and often outright offensive towards "antisocial elements", as artists not following the regime directives were often referred to. The importance of having this music available is a momentous achievement and a vital effort to preserve the Polish cultural heritage, which unfortunately suffers from chronic neglect. Therefore it is encouraging to see that the Polish Ministry of Culture and National Heritage supports this wonderful effort. The albums in this series are pressed in very limited volumes, so an immediate purchase is highly recommended.

This album presents, for the first time on record (as hard as it is to believe), music recorded by the pioneering ensemble Grupa W Skladzie

Find albums by this artist

, which was active in the early 1970s and most recently reactivated in 2012. Over time the accidental / fortuitous lineups of the group included a long list of participants. The founding members: vocalist / multi-instrumentalist Milo Kurtis

Find albums by this artist

, saxophonist / flautist Andrzej Kasprzyk

Find albums by this artist

and guitarist / painter / photographer Jacek Malicki

Find albums by this artist

, were later supplemented by some of Poland´s legendary Jazz musicians, such as pianist Andrzej Biezan

Find albums by this artist

, bassist Helmut Nadolski

Find albums by this artist

, trumpeter Andrzej Przybielski

Find albums by this artist

, drummer Wladyslaw Jagiello

Find albums by this artist

and many others. The wonderfully researched booklet accompanying this album presents the history of the group, which of course has missing parts due to some facts being lost in the mist of oblivion over time (unfortunately the text is in Polish and has only a brief synopsis in English). The interconnections between Avant-Garde music and other Art Forms, which are of course inseparable, are also well reflected in the text. There are also many wonderful photographs and a plethora of biographical information, which constitutes a first-class document of great importance.

The salvaged music, which consists of six tracks, presents mostly recordings from the 1970s, with one exception (on the last track) which was recorded by a reunion lineup of the group in 2012. The recording dates and exact personnel are all rather vague, but the music certainly makes a point on its own right, showing the early / pioneering efforts by Polish Avant-Garde / improvised music scene, which will reach its first artistic peak about a decade later (by the mid 1980s). Stylistically the music utilizes many of the devices characterizing early Avant-Garde, such as sound collages, accidental noise, usage of sound producing objects and novel approach to vocal techniques. The intuitive expression seems to be a guiding force, which of course can be associated with the need to transfer the lack of freedom of speech into a freedom of nonverbal expression, a transference often used by Artists operating under oppressive regimes.

In retrospect the boldness and far-reaching artistic vision of the people involved with creating this music is truly astounding. Considering the relative isolation of the Polish scene from developments taking place across the Iron Curtain, its achievements are in every respect equally revolutionary and daring. There is no doubt that the currently flourishing Polish Avant-Garde scene, which is obviously a leading contender on a world scale, has its roots in these underground acts of wonderful "madness", performed decades earlier by these pioneers.

For serious fans of Polish Culture this album is an iconic event, closing one of the many gaps still existing in the beautiful tapestry, which is Polish Music. Hopefully many such events will follow in the future!
---