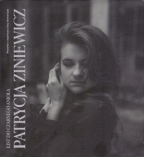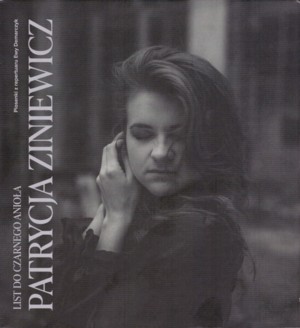 PATRYCJA ZINIEWICZ ~ LIST DO CZARNEGO ANIOLA
NOT ON LABEL (Barcode: 5900378715047) ~ POLAND ~ Jazz & Poetry
Recorded: 2020
Released: 2020
---
This is the debut album by Polish vocalist Patrycja Ziniewicz

Find albums by this artist

recorded with a classic Jazz piano trio comprising of pianist Jan Jarecki

Find albums by this artist

, bassist Filip Arasimowicz

Find albums by this artist

and drummer Kacper Skolik

Find albums by this artist

. Three other musicians guest on selected tracks. The album presents thirteen songs, associated as the title suggests (Eng. "Letter To The Black Angel"), with the repertoire of iconic Polish vocalist Ewa Demarczyk

Find albums by this artist

, nicknamed "Black Angel", who died a few months after this album was recorded.

Anybody familiar with Polish Culture is of course aware of the unique status achieved by Demarczyk, which sets her apart from everything that happened on the Polish Cultural landscape, high and above on an unreachable pedestal. Her phenomenal interpretation of Polish Poetry and idiosyncratic vocal style, combined with music that was composed (in most cases) specifically for her, is absolutely untouchable and beyond any attempt of being mimicked. The question if her repertoire can be interpreted remains open.

Before anything else can be said, the sheer audacity displayed by Ziniewicz by her attempt to tackle this unsurmountable task must be admitted – she surely has "big balls" (gender aside), the question is if that is sufficient.

Ziniewicz certainly does not attempt to impersonate Demarczyk, and offers her own interpretation of these songs, which are very far from Demarczyk's theatrics and extremism. The general idea is to Jazz up these songs, but surprisingly the transformation into Jazz is only partial, and is directly evident on just a few of the songs. That creates an impression of going halfway, rather than presenting a coherent concept.

Another problem is the fact, that most of these songs, once performed by Demarczyk in her highly eccentric way, become icons in themselves, and any attempt to perform them will immediately call for a comparison, which of course in impossible. Lofty Angels, Black, Blue or any others are simply best left alone.

Ziniewicz is a very gifted vocalist, that goes beyond saying, with an obvious zets, a strong voice with an impressive range, obviously appropriate for the musical stage. She is still very young and will surely crystalize her own stylistic finesse. But Demarczyk did not sing songs from musicals; she was even beyond cabaret or sung poetry, with which she was associated for a lack of a better term, she was simply herself, a mixture of an Angel and a Devil in the flesh.

The piano trio sounds the best when the musicians start to swing and even manage to insert an occasional solo, but for the rest of the way they remain pretty unremarkable – professional and technically highly proficient, but nothing special.

Overall this album leaves me undecided and with a lot of unanswered questions. These are magnificent songs and the lyrics are pearls of Polish Poetry, so what is here not to like. Is this music as good as the original? Surely not, that is, as already sated, simply impossible. Is it worth listening to? Sure thing, it is even enjoyable if one manages to free oneself from hearing the original in the back of one's mind. Was this a wise decision? Personally I doubt it, as with all the courage and effort, the task was sadly underrated and proved to be too daunting.

But thank you young Lady for trying and for looking up to the best. I am already curious to hear your next album, just don't give up and remember… this is a long journey up the hill. God bless!
---