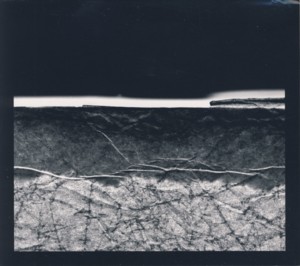 VERTIGO ~ DALEKO
ANIMAL MUSIC 081 (Barcode: 8594155999545) ~ CZECH REPUBLIC ~ Jazz
Recorded: 2019
Released: 2019
---
This is the seventh album by Czech / Slovak Jazz ensemble Vertigo

Find albums by this artist

, which comprises of saxophonist / clarinetist / vocalist Marcel Barta

Find albums by this artist

, trumpeter / vocalist Oskar Torok

Find albums by this artist

, cellist / vocalist Dorota Barova

Find albums by this artist

, keyboardist Vojtech Prochazka

Find albums by this artist

, bassist Rastislav Uhrik

Find albums by this artist

and drummer Daniel Soltis

Find albums by this artist

. The album presents eleven original compositions; five by Barta, three by Prochazka and one each by Barova (with her lyrics), Torok (with lyrics by Slovak poet Ivan Krasko

Find albums by this artist

) and Soltis.

The music is a highly interesting mixture of contemporary Jazz, Chamber Classical music and some Fusion elements, a wonderfully weird, almost Zappaesque concoction, which offers a superb balance of composed and improvised music and should leave no open-minded listener indifferent.

Since I am exposed on a daily basis to huge quantities of new music, it is not surprising that it is very difficult to surprise me ;) However this music is definitely a breath of fresh air with its chutzpah and seemingly complete disregard of conventionalism or populism. As a result the listener gets exposed to something different with each track on the album and yet the entire continuity preserves an aesthetic coherence, despite the diversity.

The modus operandi of the ensemble is definitely focused on group performance, with the soloing being rather secondary, which does not however limit the superb individual contributions by all the members, which can be distinctly heard by an attentive listener. The intense ensemble sound dominates the proceedings and interestingly the usage of the human voices as instruments empowers the total result and adds another dimension.

This music might require more than one listening session in order to penetrate the complexity and intricacy, but is definitely worth the effort. Personally it´s time for me to dig into the earlier recordings by the group, which are hopefully bearing gifts of the same nature.

Overall this is a heck of an album, completely innovative and stunning by its chest of musical treasures, which is wholeheartedly recommended. My respect towards Czech / Slovak Jazz is well justified again and if you are bored by the mundane Jazz albums that clutter our life, this is definitely a fountain of youth ;) Enjoy and well done people (of the universe without plastic)!
---