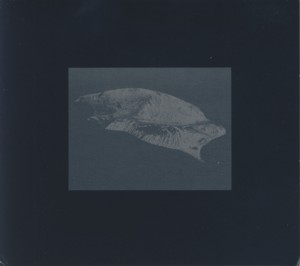 JAROMIR HONZAK ~ UNCERTAINTY
ANIMAL MUSIC 047 (Barcode: 8594155990443) ~ CZECH REPUBLIC ~ Jazz
Recorded: 2014
Released: 2014
---
This is the eighth album as a leader by Czech Jazz bassist / composer Jaromir Honzak

Find albums by this artist

recorded by an international quintet comprising, in addition to the leader, of French clarinetist / saxophonist Antonin-Tri Hoang

Find albums by this artist

, Czech guitarist David Doruzka

Find albums by this artist

and keyboardist Vit Kristan

Find albums by this artist

and Swedish drummer Jon Falt

Find albums by this artist

. The album presents eight original compositions by Honzak. The music was splendidly recorded at the SONO Records studio and engineered by Milan Cimfe

Find albums by this artist

, offering a spectacular sound quality.

As usual with Honzak´s musical endeavors, it is first and foremost the music he composes that touches the listener deepest. The wonderful team plays brilliantly all the way through of course, which is hardly surprising considering the quality of these instrumentalists, but the delicate and completely unique compositions are the focus of this album, especially so as this one is the most fragile, introvert and as if hesitant collection of his tunes, perhaps reflected by the album´s title.

Honzak is completely atypical as a Jazz composer and his compositions are not based on the usual theme / improvisations / theme structure, but each and every one is like a micro-suite with several intertwining melody lines and fragments, which create a charming puzzle. As a result each of his albums is dissimilar from the rest of his work and has a unique character, something that rarely happens so vividly with Jazz composers.

The presence of Hoang and Falt has perhaps also part in this album sounding differently. Honzak usually tends to record his album with a steady team of musicians, who repeatedly appear on his albums, which of course has its advantages. But obviously "new blood" can work wonders as well, as this album proves.

Overall this is a beautiful, somewhat reserved and even minimalist piece of music, which wonderfully exemplifies the "less is more" concept as far as the performances are concerned, and offers another splendid collection of Honzak´s brilliant compositions. This is a pure delight from start to finish and is wholeheartedly recommended!
---