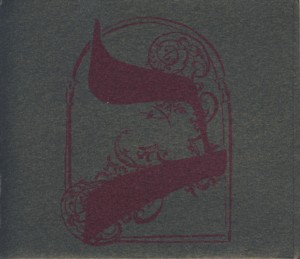 BASTARDA ~ NIGUNIM
MULTIKULTI MPT 016 ~ POLAND ~ World Music & Folklore
Recorded: 2019
Released: 2020
---
This is the third album by the Polish trio Bastarda

Find albums by this artist

comprising of clarinetist Pawel Szamburski

Find albums by this artist

, cellist Tomasz Pokrzywinski

Find albums by this artist

and contrabass clarinetist Michal Gorczynski

Find albums by this artist

. A choir participates on one track. The music was recorded live and the sound quality is a bit iffy at times. The album presents nine tracks, all traditional melodies arranged by the trio.

Following the pattern established by the two earlier albums, the trio re-examines music originating a few Centuries earlier, this time Jewish Hasidic music created by members of the Hasidic movement established in the 18th Century. Deeply rooted in Jewish mysticism the Nigunim (from Heb. "lenagen" to play) are pieces based on simple melodic themes sung and / or played repeatedly with varying intensity and prompt the performing participants to enter an ecstatic state of mind, seeking contact with the omnipresent God. Each of the many Hasidic "courts" had its specific collection of Nigunim and some of the ones interpreted here originate from the Modzitzer "court" founded in the Polish village of Modzitz (Pol. Modrzyce) and headed by the generations of Taub family Rebbes.

Bastarda interpret the Hasidic music very closely to its original source and spirit, and except for the instrumentation, which of course is very unique and beautiful, very little improvisation or other "foreign" musical elements are used. The emphasis is on a more melancholic melodies and minimalist approach, highly respectful of the original. Overall this ´"solid" and faithful modus operandi is highly effective and avoids the disastrous "Klezmer" attitude, which might have turned this, almost sacred music, into a pastiche.

I am not sure if this specific treatment of the Nigunim is able to convey in full the actual spirit of the music, as initially intended, but using the Biblical proverb "The work of the righteous is done by others´", I can assume that the beauty of this music ant its universality will find new audiences thanks to this album, which is always a positive thing.

Overall this is, as usual with Bastarda, a highly aesthetic and spiritual experience and the fabulous performances overcame any minor reservations. The album is highly recommended to serious music lovers not familiar with Jewish music, as this might serve as a wonderful introduction, albeit not on the trivial route.
---