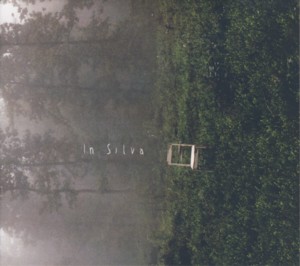 JAKUB GUCIK ~ IN SILVA
NOT ON LABEL ~ POLAND ~ Avant-Garde Jazz-Classical Fusion
Recorded: 2020
Released: 2020
---
This is a spectacular debut album as a leader by Polish cellist / composer Jakub Gucik

Find albums by this artist

. The music is performed in its entirety by utilizing multi channeled cello tracks and subtle electronic effects (like looper). The album presents seven original compositions, all by Gucik.

Although being a solo cello album, the sound Gucik achieves is quite orchestral, where the cello is being used both as a soloing / lead instrument, but also producing choral string orchestra layers and even the rhythmic layer, all in a most ingenious way. A listener not aware of the fact that this music was produced by one instrument would have never guest it. The marvels of contemporary sound creating possibilities are certainly used here in a most effective way.

The music amalgamates a plethora of different influences: Classical Music of course, encompassing anything between medieval madrigals to Edgar Varese

Find albums by this artist

, György Ligeti

Find albums by this artist

and beyond, but also Improvised Music, Ethnic mysticism, cinematic and serial music. But fear not, this music has a strong melodic basis and is surprisingly and marvelously romantic, which in this case means that Avant-Garde does not have to be offensive or obtrusive.

One has of course admire Gucik´s guts to undertake such perilous project, which in spite of its limited, if not minimalistic range of resources, aspires to produce a novel and quite bold statement. Congratulations for making it all work.

This album could reach a relatively wide audience as the music is universal enough to interest cross-genre fans coming from quite different regions of the musical spectrum. Both Improvising Music connoisseurs and contemporary Classical Music buffs should feel very comfortable within this realm, which to be honest happens quite rarely.

Overall this is a striking and highly interesting album, which manages to be innovative without actually inventing anything radically new and just playing around with a mixture of techniques, proportions, sounds and colors of sound, creating a highly cohesive aesthetics in the process. This is definitely a most welcome breath of fresh air, so much needed in these dreary times.
---