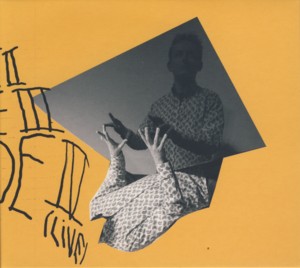 GRZEGORZ TARWID ~ PLAYS
NOT ON LABEL ~ POLAND ~ Avant-Garde Jazz
Recorded: 2019
Released: 2020
---
This is the debut album as a leader by Polish Jazz pianist / composer Grzegorz Tarwid

Find albums by this artist

, one of the upcoming young Polish Jazz personalities, who already managed to bring attention to himself through his recordings with the Jachna / Tarwid / Karch

Find albums by this artist

(a.k.a. Sundial

Find albums by this artist

) trio and other work as sideman / co-leader. This solo piano album presents just four improvised pieces called Etudes, the first three of which were recorded in the studio and the last was recorded live. The total playing time of the album is just slightly above the half hour mark, so technically it is an EP.

The music is extremely hard to categorize, as it manages to slip between the commonly accepted definitions of contemporary genres. It could be embraced by Avant-Garde contemporary Classical Music as easily as Improvised Music, but again it is innovative and unique enough to define its own niche. It combines a minimalist absence of melody with a fury of staccato notes, which create almost a "wall of sound" effect at times.

This album is definitely the most detached Tarwid´s recording from his Jazz base, but his followers will have no problem with connecting the dots to his previous recordings. Such bold venture into uncharted territory reflects Tarwid´s desire to expand his horizons and his journey in music, influenced by his residency in Denmark and the involvement with the local scene seems to suit ideally his growth path.

This music is as far from easy listening as music goes, which means that it requires an intellectual / emotional effort from the listener and certainly does not apply to the average Jazz listener. Nevertheless it is exemplary in its boldness and unprecedented in its approach as far as the composition and piano playing are concerned.

Overall this is a highly unusual piece of music, recommended to open-minded listeners who are willing to make an effort before they can fully enjoy the music.
---