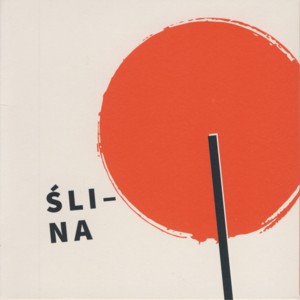 SLINA ~ SLINA
KILOGRAM 038 ~ POLAND ~ Avant-Garde Jazz-Rock Fusion
Recorded: 2019
Released: 2019
---
This is the debut album by Polish Improvised Music quartet Slina

Find albums by this artist

, which comprises of saxophonist Matylda Gerber

Find albums by this artist

, guitarist Filip Zakrzewski

Find albums by this artist

, bassist Mikolaj Nowicki

Find albums by this artist

and drummer Stanislaw Olek

Find albums by this artist

. The album presents just one extensive improvised piece lasting about thirty six minutes, which was recorded in a cabin in the woods, assumed to be co-composed by the quartet members.

The music is a continuous, meditative, trans-like piece, which starts in a very quiet, intimate level and very slowly increases in intensity, tempo and volume, reaching an emotional climax after about half and hour and then again get less intense until reaching silence.

Electric guitar and energetic drums during the powerful mid section turn this music away from the Jazz oriented initial quiet section, reaching Rock intensity at its apex. This music is stylistically and spiritually quite similar to the experimentations created during the late 1960s by Psychedelic Rock ensembles, which showed parallel impact of Indian and other Far Eastern influences.

The music is undoubtedly very original – at least in today´s standards – and offers a fascinating listening experience. For listeners able to embrace the trans-like submission to the sounds the complete effect of the music becomes even more intensive.

Overall this is a very unusual and powerful piece of music that stands in a category of its own on the Polish scene, especially in view of the fact that this music is mostly acoustic as opposed to electronic music excursions of this kind. This album is definitely worth investigating and adding to the music library by open-minded connoisseurs, who are open to discovery of new sonic territories. Well done, and a very impressive debut effort!
---