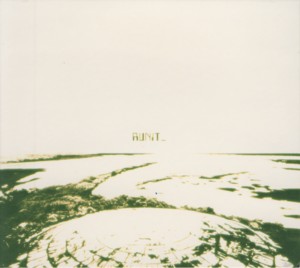 TED NOVAK ~ RUNIT
NOT ON LABEL ~ POLAND ~ Jazz-Rock Fusion
Recorded: 2019
Released: 2019
---
This is the third album by Polish guitarist / composer Ted Novak

Find albums by this artist

, this time recorded in a quartet setting with organist Jan Smoczynski

Find albums by this artist

, bassist Krzysztof Pacan

Find albums by this artist

and drummer Pawel Dobrowolski

Find albums by this artist

. The album presents eight original compositions, all by Novak. The music was recorded at the excellent Studio Tokarnia and engineered by Smoczynski, with the usual superb sound quality.

The music is a mixture floating between Jazz, Jazz-Rock Fusion, Blues-Rock, and even Progressive Rock, featuring extensive improvisations by Novak and Smoczynski wonderfully supported by the rhythm section. The retro sound and overall sonic ambience of the recording create an impression that the music might have been recorded decades ago, when guitar / organ based ensembles ruled the world of Rock and Prog and even Jazz to some extent.

Novak is able to weave superb tunes, which are unique both in their harmonic approach and rhythmic complexity and as such are ideal vehicle for improvisations without loosing their melodic contents. The stylistic diversity of the tunes on the album turns it into a fascinating listening experience which is over in a blink of an eye.

All four musicians are veterans with attested achievements, which are fully illustrated by the performances on this album. Smoczynski´s organ playing is absolutely brilliant and one can only lament that he makes relatively few recordings featuring his organ "shenanigans". Novak is more reserved on this album in comparison to the predecessors, which enables the listener to be exposed to his more lyrical side. Pacan and Dobrowolski are a perfectly oiled swing machine, which keeps the music afloat and sparkling at all times.

Overall this is a very unique, in today´s standards, album, which offers an adventurous cross-genre journey through guitar / organ dominated music, which is a most pleasing listening experience, especially for people with affiliation with Jazz / Fusion / Rock originating on the 1960s. Well done again!
---