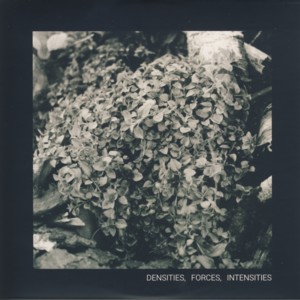 LAWAAI ~ DENSITIES, FORCES, INTENSITIES
HOWARD 2 ~ POLAND ~ Avant-Garde Jazz
Recorded: 2019
Released: 2019
---
This is the second album by the Copenhagen based trio Lawaai

Find albums by this artist

, which comprises of Polish Pianist / composer Kamil Piotrowicz

Find albums by this artist

, Belgian bassist Stan Callewaert

Find albums by this artist

and Danish drummer Jeppe Hoi Justesen

Find albums by this artist

. The album presents just three tracks, with the names forming the album´s title and varying in duration from four to almost twenty minutes. Since the compositions are not credited, one can assume they were co-composed / improvised by the trio members.

The music is an intense exercise in self-control and patience from the listener´s perspective. The opening track, for example, offers about ten minutes of delicate drum touches followed by ten minutes of single piano notes, both varying in density, i.e. number of singular sounds per minute. The other two tracks are only slightly more conventional, but basically offer the same kind of minimalist approach. I have no idea how many non Avant-Garde listeners would even call this music at all.

Me? I like this intellectual game a lot. It is original, challenging, daring and offers an extreme example of "less is more", which in this crazy time we live in, with our ears crowded by intensive constant attack of excessive noise, is quite refreshing.

Overall this is definitely suitable for true Avant-Garde connoisseurs, who are able to treat music with respect and open-mindedness, regardless of how difficult or uninviting it might sound at first, patiently waiting for the moment when it all starts to make sense.

Piotrowicz is obviously gong places and his astounding stylistic diversity seems to have no limits. What else will he come up with next?
---