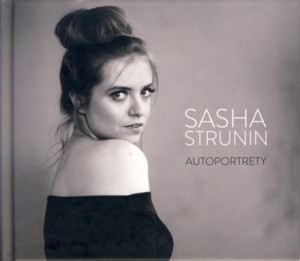 SASHA STRUNIN ~ AUTOPORTRETY
SOLITON 943 (Barcode: 9788364175602) ~ POLAND ~ Jazz & Poetry
Recorded: 2019
Released: 2019
---
There is no doubt that Jazz and Poetry were meant for each other. Both are, after all, the enfants terribles of their respective Art Forms, music and literature. Both embody the impossible balance between intellectual and emotional, both led the Avant-Garde movements in their respective fields and their amalgamation into the Jazz & Poetry idiom was simply inevitable. Therefore it is hardly surprising that Jazz & Poetry played a pivotal role during the 1960s Renaissance of the post WWII Culture in Poland and continues to be a vital ingredient of the local milieu ever since.

The music and the poetry present on this album are a wonderful example of the vivacity of the contemporary Jazz & Poetry idiom in Poland and in many respects one of the most ambitious attempts of its kind to date. The poetry of Miron Białoszewski

Find albums by this artist

, one of Poland´s twentieth Century most important literary figures, is not only expressive and profound but also difficult, complex and often controversial. His unconventional usage of language structures, word games and other idiosyncratic characteristics of his Avant-Garde approach to poetry make his poems extremely awkward to combine with music, requiring an acrobatic ability both from the composer and the vocalist.

Gary Guthman

Find albums by this artist

, an American composer / arranger / trumpeter and a Jazz veteran living in Warsaw, deserves the highest praise for coalescing Białoszewski´s words with his music, presenting a coherent, harmonious musical flow which compliments the poetry wonderfully. What is even more astonishing is that the music is beautifully melodic and swinging, in contrast to the Avant-Garde spirit of the poetry itself. Perhaps it is a reflection of Białoszewski´s passion of music, which is inherently embedded in his poetry, despite its external enmity.

Sasha Strunin

Find albums by this artist

is of course the absolute Diva of this project, singing the thorny, complicated texts with elegance, flair and incredible passion. Her depth of expression and the power of phrasing are truly hair-raising, blood-curdling and spine-chilling. Her total and unconditional dedication to this project is a beacon other Artist should follow. A relative newcomer to the Polish Jazz idiom, Sasha is today surely one of its greatest treasures.

Love you my friends, as always!
---
Side Note
---
The above are my liner notes included on this album's artwork.

I am honored when asked by the Artists to write liner notes for their albums, always hoping that my words reflect the true spirit of the music. This is also a symbol of our mutual respect and friendship developed over the years.

The same is also true when Record Labels ask me to write liner notes for their releases, mostly in the case of reissues of archival albums, which is a symbol of their appreciation of my knowledge and historical perspective and my appreciation of their dedication to the preservation of the history of recorded music and the effort to keep human Culture and Aesthetics alive.
---