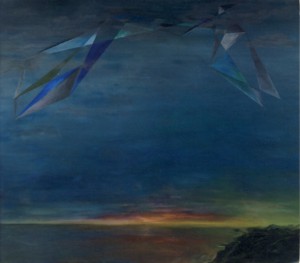 LUCAS PINO ~ THAT`S A COMPUTER
OUTSIDE IN MUSIC 1814 (Barcode: 888295805841) ~ USA ~ Jazz
Recorded: 2018
Released: 2018
---
This is an album by American Jazz saxophonist / composer Lucas Pino

Find albums by this artist

recorded with his No Net Nonet

Find albums by this artist

ensemble, which includes the Polish (resident in NY) guitarist / composer Rafal Sarnecki

Find albums by this artist

. Chilean vocalist Camila Meza

Find albums by this artist

guests on two tunes. The album presents six original compositions, four by Pino and one each by Sarnecki and saxophonist Alex Lore

Find albums by this artist

and an additional short piece of unknown origin.

The nonet sounds almost like a small Big Band, mainly due to the intricate arrangements and extensive use of unisono phrasing, which is wonderfully executed throughout the album. Combined with the superb compositions, this album is a beautiful example of American Jazz brought up to date and aesthetically inspired, which sadly happens all too rarely lately. The music is just perfect, untouchable as a form of expression and needs absolutely nothing in addition to what it already offers, which is an événement exceptionnel indeed.

This music is simply too good to be described in words, sort of like attempting to dance architecture. Being fed new music constantly, I rarely get excited about an album, but this is a proverbial "something else". Elegant, sophisticated, lyrical, exciting…this music has an uplifting quality about it that literally "puts a spell on me".

If blind tested I would have probably gambled that this is a European ensemble, as the overall musical approach sounds similar to what the Vienna Art Orchestra

Find albums by this artist

and other European ensembles were doing (and still do), especially on those two tracks featuring Camila´s vocals, which are simply sublime. But the entire album just kicks ass big time and is definitely one of the most exciting pieces of music that arrived on my desk lately. I surely have to explore Pino and his music and wholeheartedly advice all true music connoisseurs to do the same ASAP!
---