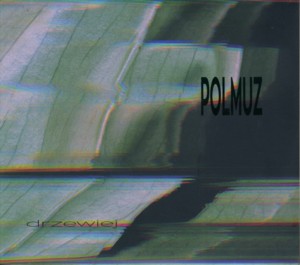 POLMUZ ~ DRZEWIEJ
NOT ON LABEL ~ POLAND ~ Avant-Garde Jazz
Recorded: 2017
Released: 2018
---
This is the debut album by Polish Jazz ensemble Polmuz

Find albums by this artist

, led by saxophonist Michal Fetler

Find albums by this artist

, which also includes drummer Rafal Igiel

Find albums by this artist

, bassist Ksawery Wojcinski

Find albums by this artist

and synthesizer / electronics specialist Rafal Zapala

Find albums by this artist

, who uses a vintage Soviet made analog synthesizer called Polivox. The 2CD album presents contemporary interpretations of archival, over 100 years old recordings of Polish Folklore, which were accidently given to Igiel, who shared them with Fetler and the idea to re-interpret the music was born. Both CDs present the same six original archival pieces, interpreted in alternate versions.

Although incorporation of Polish Folklore within Polish Jazz is a continuous and often very fruitful tradition, the interpretations on this album take the matter much further than usually attempted, with a more radical / Avant-Garde approach, which removes the music a long distance away from its original roots. The extensive use of synthesizes and electronics, an ambient sound environment and rhythmic freedom create a much denser soundscapes than those which are the usual result of Jazz / Folklore encounters.

As such the music is much more interesting but at the same time also more challenging. It definitely requires attentive listening, with a deeper intellectual and emotional involvement. The idea to present alternate versions proves to be especially effective, as these versions differ dramatically from each other and expand the scope of the interpretations, achieving an enhanced result.

Overall this is a very bold, interesting and adventurous musical experiment, which deserves to be heard and enjoyed by connoisseurs of Avant-Garde Polish / European Jazz, which never ceases to surprise. Although this album received very little exposure so far, it is definitely worth seeking out!
---