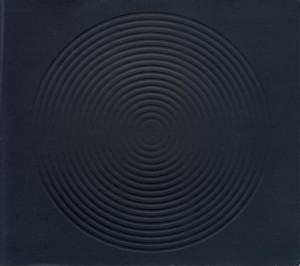 JACHNA / MAZURKIEWICZ / BUHL ~ GOD`S BODY
AUDIO CAVE 2018/006 (Barcode: 5905669566551) ~ POLAND ~ Free Jazz / Improvised Music
Recorded: 2017
Released: 2018
---
This is the second album by the Polish Improvising Music trio comprising of trumpeter Wojciech Jachna

Find albums by this artist

, bassist Jacek Mazurkiewicz

Find albums by this artist

and drummer Jacek Buhl

Find albums by this artist

. Jachna and Mazurkiewicz employ also various electronic devices to produce sound. The album presents seven original compositions, co-credited to all members of the trio.

The music is an organic development of the music on the trio´s debut album, spontaneous yet well organized, undoubtedly influenced by the fact that it was recorded in the studio rather than live, where Improvising Music is usually recorded. This time the music is certainly more relaxed and often even lyrical, and the use of electronics is subtle and more sophisticated.

Jachna, with over two dozen albums under his belt as a leader, co-leader and band member, is certainly emerging as one of the leading personalities on the Polish Improvising Music scene, not only as a superb performer but also as a "mover" who constantly seeks for new opportunities to develop and create new musical environments. Jachna´s steady progress over time, which I have been lucky to follow at first hand since several years, is a wonderful chronology of his personal development, as well as a superb illustration of the renaissance of the Polish Jazz scene, which he exemplifies perhaps better than most.

The cooperation between Jachna and Buhl also goes back several years, and their phenomenal telepathic bond is clearly present on this album. Buhl takes the notion of "drumming" way beyond the conventional concept, with puts the traditional role of time keeping completely out of the picture. His contributions on this album are as much revolutionary and innovative as the work of Tony Oxley

Find albums by this artist

in the late 1960s. Mazurkiewicz completes the molecular bond of the trio with his beautifully harmonic work and rhythmic pulsations, which are crucial in absence of traditional drum parts.

Overall this is a beautiful and highly rewarding musical experience, which in spite of its Improvised Music labeling, is quite accessible to a large Jazz loving audience. For the many fans these musicians already have, this is a must of course, but at the same time this is a great opportunity to get exposed to some superb music, regardless of stylistic connotations. Wholeheartedly recommended!
---