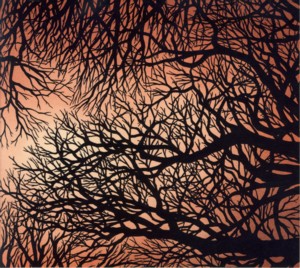 ZIMPEL / ZIOLEK ~ ZIMPEL / ZIOLEK
INSTANT CLASSIC 063 (Barcode: 5902693140955) ~ POLAND ~ Jazz-Rock-World Fusion
Recorded: 2017
Released: 2017
---
This is the debut album by the Polish duo comprising of Waclaw Zimpel

Find albums by this artist

and Jakub Ziolek

Find albums by this artist

, two prominent names on the Polish / European Avant-Garde scene since years. Zimpel produced a plethora of recordings in various musical environments like Jazz and World Music and Ziolek is predominantly known as a member of the Innercity Ensemble and other Rock oriented projects. On this album both musicians play a multitude of instruments each: Zimpel various clarinets and keyboards and Ziolek guitars, synthesizers as well as performs the vocals. The album presents just four compositions, three of which feature English lyrics (i.e. are songs of sort), one composed by Ziolek and three co-composed by Zimpel and Ziolek.

The music is much more tamed, melodic and "conventional" than one might expect from these two musicians. Heavily soaked in World Music, with Far East and Mediterranean sonic vistas dominating the proceedings, the complex multilayered musical fabric is gentle and as usual with Zimpel based on cyclic repetitions a la serial music and minimalism. The resulting kaleidoscope of sounds is breathtakingly beautiful and absorbing, meditative and enthralling.

Zimpel plays several exquisite clarinet solos, which sound superbly evocative backed by layers of synthesized reverberations. His power of expression is stunningly articulated throughout and is one of the key foci of this music, but certainly not the only one. This music works so well since it is a sum of many different ingredients, some acoustic and other electronic, which magically complement each other, creating a result that is greater than the sum of these parts.

Ziolek sings the vocal parts like some of the Progressive Rock heroes of the 1970s, with a reverberating (almost) falsetto. These vocal parts and the synthesizer work in the background, as well as the overall feel of this music would have earned it a prominent place on the Prog scene, if this album was recorded fifty years earlier. Perhaps this is the true New Prog, not the dreadful Neo Prog that some people are trying to create?

This album is a very powerful musical experience, in every respect. It has taken me by surprise, which happens very rarely, and I am sure many other people will share this opinion as well. It is definitely one of the strongest musical statements of 2017, way beyond any genre classification or attempt to describe it. It is in fact so powerful and meaningful, that my puny attempt to convey the meaning of this music is somewhat pathetic.

Just get this wondrous album ASAP and dive in unreservedly!
---