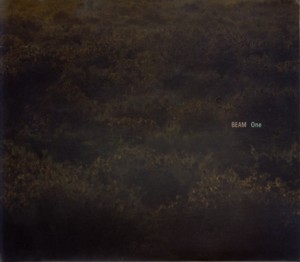 BEAM ~ ONE
MULTIKULTI MPJ 016 (Barcode: 5907796319802) ~ POLAND ~ Jazz-World Fusion
Recorded: 2016
Released: 2017
---
This is the debut album by the BEAM

Find albums by this artist

quartet, led by Polish Jazz saxophonist Bartosz Czarniecki

Find albums by this artist

, which also includes Polish bassist Michal Nienadowski

Find albums by this artist

and Danish guitarist Anna Roemer

Find albums by this artist

and drummer Emil Thorenfeldt

Find albums by this artist

. The album presents nine tracks, seven of which are original compositions, all by Czarniecki, and two are arrangement of Polish Folk tunes.

The music is very unique and immediately strikingly different from most other contemporary young Jazz efforts. Although definitely Jazz oriented, it sounds like a Progressive Folk album, with a very strong tendency towards folklore music, this of course thanks to the superb compositions by the leader, but also as a result of a very unusual sound and balance between the instruments. Although the guitar is electric, the entire performance sounds completely acoustic and has a distinct retro ambience.

The performances are beautifully minimalistic, with a lot of breathing space and silence between the notes. There is no rush or unnecessary urgency, which again is elegantly dissimilar from just about everything done these says. Obviously there is no competition between the players and the quartet´s leader leaves the spotlight to the guitar player, supporting her intelligently and balancing the overall result just right, and playing just a few wonderful solos himself. The duo performs closely together, with perfect harmony and close comradeship. The rhythm section carries the music amicably and steadily throughout and keeps also respectfully in the background not dominating the proceedings, which is exactly what is needed in this case.

Overall this is a remarkable debut album, which manages to present an original approach to Jazz, soaked with folksy melancholy, creating a coherent, aesthetically solid piece of music. Full of beautiful melodic statements and inspired improvisations, and at the same time keeping things at a minimal level of unnecessary complexity, as the "more is less" approach advocates. I am already anxious to hear their next album. Definitely not to be missed!
---