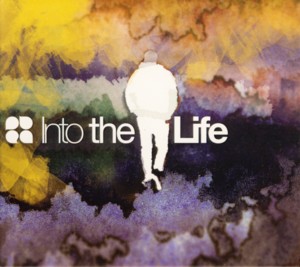 PIOTR BUDNIAK ESSENTIAL GROUP ~ INTO THE LIFE
SJ 022 (Barcode: 5912596066238) ~ POLAND ~ Jazz
Recorded: 2017
Released: 2017
---
This is the second album by young Polish Jazz drummer / composer Piotr Budniak

Find albums by this artist

with his Essential Group

Find albums by this artist

sextet, which also includes saxophonists Wojciech Lichtanski

Find albums by this artist

and Jakub Skowronski

Find albums by this artist

, guitarist Szymon Mika

Find albums by this artist

, pianist Kajetan Borowski

Find albums by this artist

and bassist Alan Wykpisz

Find albums by this artist

; definitely some of the best young Polish Jazz lions. The album presents six original compositions (one repeated twice), all by Budniak.

Perfectly executed and presenting superb compositions this album is an example of what modern young European Jazz is all about and it is a momentous step forward for Budniak as a composer and bandleader. The music is diverse, interesting, often unexpected and developing constantly. Although based on clearly defined melodic themes, it keeps evolving within each tune, changing moods and tempi, all to the delight of the listener. Although perhaps not intended as such, the albums sound like a continuous suite-like piece of music, which is perfectly coherent and feels like a complete statement.

The sextet plays like a dream, at times sounding like a small Big Band, at other times like a Jazz-Rock ensemble, always perfectly in sync, balanced and cooperating towards a common goal. The individual statements are all perfect with the wonderfully structured solos chasing one another. The bass clarinet parts by Skowronski and the guitar parts by Mika are the "secret ingredients" which create the overall wonderful sonic aura, but everybody plays simply superbly. The rhythm section drives the ensemble like a Porsche engine, with sublime sensitivity, with the Big Bear Wykpisz being the maestro of melodic structures at the low end of the sonic spectrum. Budniak himself is a very delicate and considerate drummer, who keeps his rhythmic pulsation at a proper ensemble level not trying to be bossy.

Of course Budniak deserves praise for his extraordinary compositions, which are the essence of this music. I must say that it has been quite a while since I heard an album´s length piece of music, which has absolutely no weak parts and keeps the listener at his toes for the entire duration. Absolutely brilliant stuff!

Congratulations are in order to everybody involved and I highly recommend this album to all Jazz connoisseurs around the world as an example of what great music means these days. Life is too short for anything less than this!
---