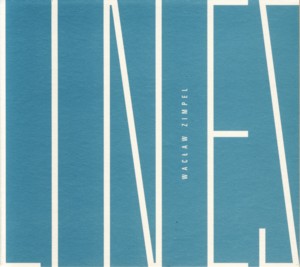 WACLAW ZIMPEL ~ LINES
INSTANT CLASSIC 042 ~ POLAND ~ Avant-Garde Jazz-Classical Fusion
Recorded: 2015
Released: 2016
---
This is the first solo album by veteran Polish Jazz / Avant-Garde clarinetist / composer Waclaw Zimpel

Find albums by this artist

. He plays different clarinets and keyboards and performs six pieces, five of which are his original compositions and one is a renaissance cannon.

The music is almost entirely written, as opposed to Zimpel´s usual modus operandi, which primarily involves improvisation. The affiliation with minimal music is felt very strongly and familiar patterns appearing in the works of American composers like La Monte Young

Find albums by this artist

, Terry Riley

Find albums by this artist

, Steve Reich

Find albums by this artist

or Philip Glass

Find albums by this artist

can be also heard here. This does not imply of course that Zimpel uses ideas created by others, but the resemblance, both aesthetically and sonorically, is very audible. The music is also very contemplative and monotonic, which of course is rather difficult for listeners not familiar with this musical idiom.

Zimpel´s usage of several overdubbed instruments to create an almost orchestral effect is the most interesting aspect of this album, which is fully explored in the title track. All of the tracks use the same technique of overdubbing, which is of course possible due to the fact that the music is written and not spontaneously improvised.

One has to respect Zimpel for his consistency and desire to create his own unique music, even if this means that his audience will be rather limited. Also the support he gets from small independent labels, like Instant Classic

Find albums on this label

which released this album, is very significant to his career and development.

Overall this is an album intended to be listened to by connoisseurs of minimal music or people looking for adventurous and unusually sounding recordings. With certain open-mindedness this music can bring many surprisingly pleasing musical moments amid its weirdness.
---