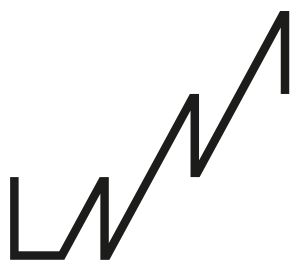 LAM ~ LAM
INSTANT CLASSIC 048 ~ POLAND ~ Jazz-World Fusion
Recorded: 2015
Released: 2016
---
This is the debut album by Polish Improvising Music trio Lam

Find albums by this artist

, which comprises of veteran Polish Avant-Garde activists: clarinetist / composer Waclaw Zimpel

Find albums by this artist

, pianist Krzysztof Dys

Find albums by this artist

and drummer Hubert Zemler

Find albums by this artist

. Berlin based producer mooryc

Find albums by this artist

, who was involved with the production, adds some electronic sounds. Together they present seven original compositions, all composed by Zimpel, two of which were co-composed by mooryc.

Listeners familiar with the music of Zimpel will find this album closely following his usual concept of contemplative, meditative music, which develops painfully slowly and progresses on a very limited emotional level, almost like the music of Far Eastern cultures, which serves mostly for meditation and prayer. This music has a restricted melodic content, with short melodic themes, which are then repeated in an endless cycle, changing only marginally within each piece. Of course serial, cyclic, minimalistic and repetitive music techniques exist also in the Western Classical Music idiom, but Zimpel´s music has more affinity to the folkloristic directions.

Personally this is not a kind of music I´d listen to intentionally, as usually I find it rather limited and annoying. Nevertheless this particular album is an exception, as I quite enjoyed the music herein and listened to the entire album with interest and pleasure. Zimpel´s highly emotional and expressive playing on one of the pieces is the absolute highlight of the entire album and justifies getting a copy of it.

Dys, who is a brilliant piano virtuoso, sadly has little opportunity to show his super technique and exceptional ability, staying mostly in the background. Same applies to Zemler, who is a very creative drummer but this music hardly allows him to show his entire arsenal of possibilities.

But all the limitations are balanced by a tight correlation between the musicians and the aesthetics of the musical concept, which inspires calm personal introspection, which perhaps is the main purpose of this music.

Not for everybody of course, but Zimpel has many fans on the Polish scene, who will welcome this album openheartedly, which is always a good thing. Personally I´d love to hear Zimpel playing other kind of music for a change, perhaps more Jazz oriented, but I respect his consistency and obvious talent.
---