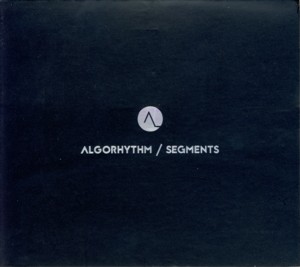 ALGORHYTHM ~ SEGMENTS
NOT ON LABEL ~ POLAND ~ Jazz
Recorded: 2014
Released: 2015
---
This is the debut album by the young Polish Jazz quintet Algorhythm

Find albums by this artist

, which comprises of trumpeter Emil Miszk

Find albums by this artist

, saxophonist Piotr Checki

Find albums by this artist

, pianist Szymon Burnos

Find albums by this artist

, bassist Krzysztof Slomkowski

Find albums by this artist

and drummer Slawomir Koryzno

Find albums by this artist

. It presents seven original compositions, five by Burnos and two by Miszk.

The classic Jazz quintet setting and the music are all well within the mainstream Jazz tradition, presenting modern, vital and interesting European version of the standard Jazz idiom, as usual drenched in the Polish lyricism and melancholy, which characterizes Polish Jazz. The compositions are well rounded and definitely non-trivial, with many odd rhythmic patterns; with altogether create an interesting listening experience. Personally I think the two compositions by Miszk are the best on the album, but the ones by Burnos do not fall far behind. The dynamic development and atmosphere of these pieces is quite remarkable.

All three soloists perform splendidly and play several impressive passages and the rhythm section does a superb job supporting them all the way through, handling the complex rhythms elegantly and flawlessly. Again Checki seems to be the most impressive soloist on this album, but his colleagues are all gifted musicians and in time are sure to join the ranks of top Polish Jazz players.

This is definitely an impressive debut, which deserves praise and support and as always makes me wonder how such young people are able to produce such mature and well developed music. Well done indeed!
---