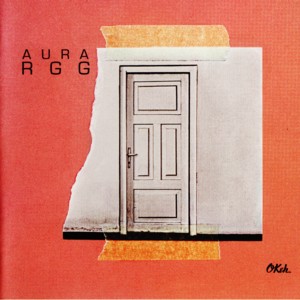 RGG ~ AURA
OKEH 888750176028 (Barcode: 888750176028) ~ POLAND ~ Jazz
Recorded: 2014
Released: 2015
---
It is the seventh album by the fabulous Polish Jazz piano trio RGG

Find albums by this artist

and their second release following the dramatic replacement of their piano player, when the young pianist Lukasz Ojdana

Find albums by this artist

joined the ranks of the founding members: bassist Maciej Garbowski

Find albums by this artist

and drummer Krzysztof Gradziuk

Find albums by this artist

. The album presents fourteen pieces, five of which were composed by Ojdana and three by Garbowski. The remaining six pieces are various Jazz, Pop and World Music compositions originating from external sources. The album was recorded again at the excellent Studio Tokarnia and engineered by Jan Smoczynski

Find albums by this artist

, with spectacular sonic results.

The music of RGG has been, since the very first recording, always in a state of continuous metamorphosis, perhaps more vital and noticeable than similar processes taking place in the works of other Polish Jazz ensembles. This album is no different and marks some giant steps towards creating a new Jazz aesthetic, which combines the tradition with modernism, freedom of expression and above all openness. The crucial factor is the decision to expand the scope of the music beyond the self composed material by the trio members, as well as present a larger number of relatively concise pieces, enabling a much wider scope of musical influences, stylistic variety and diversity.

Of course the trio´s ability to perform these pieces in such an exquisite way is their primary achievement. The level of mutual support, respect and common bonding present between these three musicians is almost unprecedented. Reinforced by their individual talents, good taste and aesthetic vision, the overall power of expression demonstrated by the trio is simply overwhelming. With the international release of this album RGG have a chance to demonstrate that they are not only the best Polish Jazz piano trio, but also that they have but a few competitors elsewhere.

The most astonishing effect of this music is the fact, that although large parts of it are quite difficult for an average listener, the trio manages to make the music sound inviting and even embracing. This of course means that music does not have to lower its aesthetic or intellectual level and be brutally whored in order to be accessible. This rare ability to remain uncompromisingly aloft musically and yet widely appreciated is precious.

There is no doubt that this album immediately deserves the "classic" status, being placed on the pedestal of Polish Jazz recorded achievements. That means that it will sound as good as it does now for decades to come, which just a few albums are able to do, challenged by the passing of time. My wholehearted thanks to you, Gentlemen.

Side Note: I am happy to have a tiny personal input in this album´s release. My enthusiastic reviews of the trio´s recorded output were part of the decision making process resulting in signing a contract with a major label and than I helped a bit to untangle some copyright complications, which postponed the release date for a while. All done for a good cause!
---