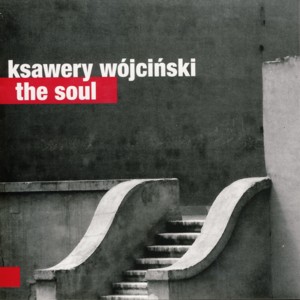 KSAWERY WOJCINSKI ~ THE SOUL
FOR TUNE 0041 (Barcode: 5902768701401) ~ POLAND ~ Jazz
Recorded: 2013
Released: 2014
---
This is the debut solo album by the Polish Jazz bassist / composer Ksawery Wojcinski

Find albums by this artist

, best known for his work on the vibrant Polish Avant-Garde scene and his role in the Hera

Find albums by this artist

ensemble, led by Waclaw Zimpel

Find albums by this artist

. On this album Wojcinski plays bass, piano, guitar, drums and sings. The album comprises of thirteen tunes, eleven of which were composed by Wojcinski, one was co-composed by him and the sound engineer Michal Kupicz

Find albums by this artist

and the remaining one is a traditional song.

As much as I like musical experimentation and unconventional excursions, the music on this album leaves me completely cold. Although the album´s liner notes speak about a dialogue between the musician and the listener, personally I hear just a bunch of self indulgent ditties, which lack any consistence, don´t convey any musical message and make no aesthetic sense whatsoever.

There is no doubt that Wojcinski is an excellent bassist, which he had plenty of opportunities to prove, and a sensitive musician. Somehow this music simply does not make any sense to me nor is it satisfactory on any of the planes I relate to music, like melody, harmony, improvisation, compositional depth and virtuosic performances. None of the above is present here as far as I am concerned.

Of course solo albums are particularly difficult and perhaps Wojcinski is simply not ready yet to take such a heroic plunge? Or perhaps it is only me not getting it? I have no idea, but this is not something I´ll consider listening to again in the foreseeable future.
---