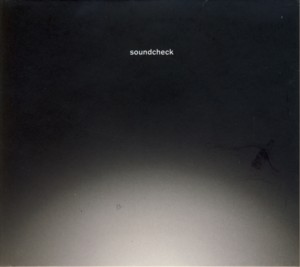 SOUNDCHECK ~ SOUNDCHECK
JAZZ FORUM 041 ~ POLAND ~ Jazz
Recorded: 2005
Released: 2005
---
This is the debut album by young Polish Jazz quartet Soundcheck

Find albums by this artist

, which comprises of saxophonist Maciej Kocinski

Find albums by this artist

, pianist Krzysztof Dys

Find albums by this artist

, bassist Andrzej Swies

Find albums by this artist

and drummer Krzysztof Szmanda

Find albums by this artist

. It includes seven original compositions, four of which are by the saxophonist, two by the drummer and one by the bassist.

In retrospect this is definitely one of the strongest and most impressive debuts released on the Polish Jazz scene in the first decade of the 21st Century. Both the level of personal and collective ability by these young musicians and the incredible compositions are simply outstanding. Of course the quartet members gained already some experience playing with various Polish Jazz ensembles earlier on, but their combined talents and abilities as reflected by this album are a classic example of a unit which is much more than a sum of its parts.

But the real revelation is of course the music, which sounds incredibly mature and profound, certainly much more so than what one might expect from such young musicians. It is full of the typical Polish Jazz melancholy and lyricism, which is emphasized here to the max, even in the up-tempo pieces. There is also a great deal of dynamics, with compositions starting off as relaxed and dreamy and gradually getting more intensive, ending up in a crescendo. There are also traces of folkloristic influences, both melodic and rhythmic, such as Jewish and Oriental music as well as contemporary Classical motifs.

Kocinski, who is the quartet´s principal composer, soloist and driving force, performs splendidly on all counts. His playing is simply perfect throughout and never stops to please aesthetically and challenge intellectually. His soprano saxophone is especially impressive and most effective, often sounding as if trying to charm a snake. The pianist, who is obviously an excellent musician, keeps a low profile soloing sparingly, which is commendable as modesty is a very rare quality nowadays. The rhythm section is solid as a rock on one hand and forward thinking on the other. Swies is one of my favorite young Polish Jazz bass players and his performances here as first class.

The problem with debut albums like this one is that they are incredibly difficult to follow with something, which fulfills the promise made here. Considering the strength of their output here it seems they´ll be able to deliver after all. This album easily enters to pantheon of recordings, which represent everything that is good about Polish Jazz and should not be missed by any true Polish Jazz connoisseur!
---